In mid-July this year, a seven-day Children's Summer Camp was held, organized for the 14th time by the Mountaineering and Environmental Association "Subjel".
Spending time outside the city, in a rural environment on the slopes of the Subjel hill, enabled the children to get to know the world of nature better through various interesting and pedagogically designed activities, and to acquire the knowledge that is useful for their education and upbringing. This year's summer school programme included daily hiking, the acquisition of mountaineering skills, educational and creative workshops, board games and various sports activities: from athletic disciplines to collective competitions and team competitions on agility testing grounds.
As in the previous years, the most popular was orienteering, searching for set points on the field using a map, in which even the youngest participated. Through visualized instruction, topics about environmental protection were covered, and wider knowledge was acquired by solving interesting puzzles, which the Nikola Tesla Center designed for encouraging intellectual development of children.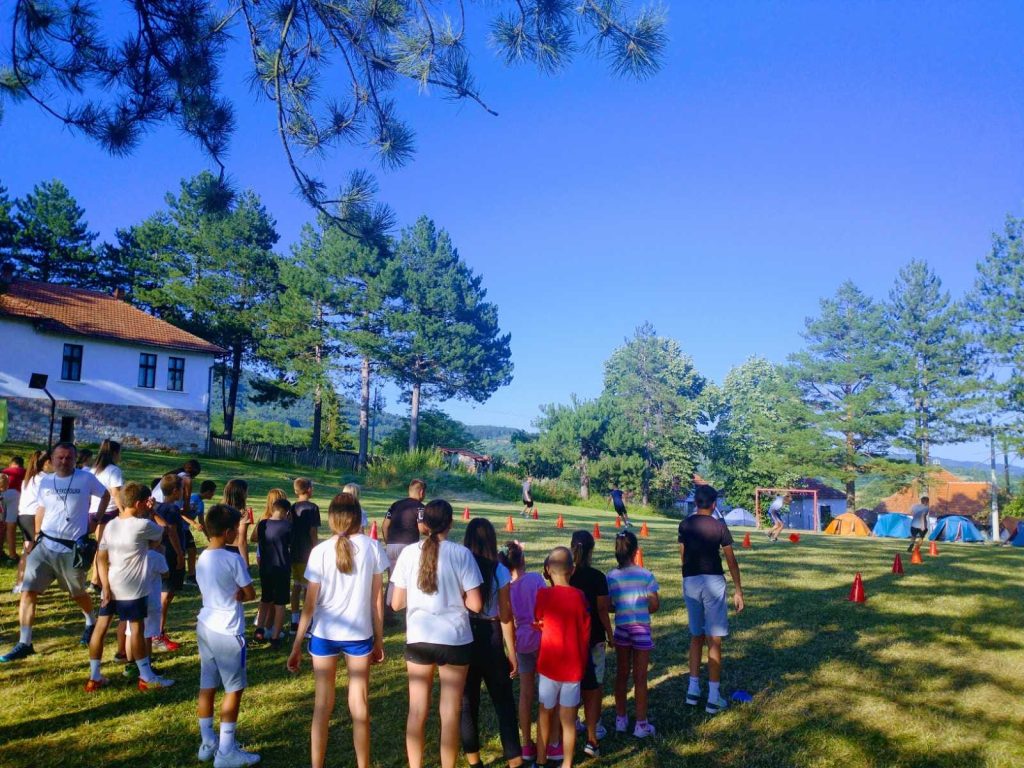 The initiators and long-term instructors in the Children's Summer Camp are the educationalist Slobodan Savić and the professor Milenko Stefanović. Their commitment is reflected in the popularity of the mountaineering school, which gathered a record number of 65 pupils this year, aged from four to fifteen.
The praise of children and parents for all camp contents confirm the point and social justification of this programme, for which Kosjerić is famous. TITAN Cementara Kosjerić significantly contributes to this, regularly allowing the children from our community to spend their vacation in nature and to learn about its values, in order to preserve and respect it.