A study visit with an introduction to examples of good practice in production and use of alternative fuels from waste was organized within the project: "Waste to Energy for Western Balkan Cement Industry". The purpose of this study visit to Thessaloniki was for the key actors from three countries of the Western Balkans: Serbia, Albania and North Macedonia, in which the project was being implemented, to be introduced to the operations of one of TITAN's plants in the region – a plant which uses modern technologies for cement production and for obtaining energy for production process.
According to the program, a visit to the plant "Ecorecovery" was arranged first, which has been producing alternative fuel from waste (RDF/SDF) since 2015. After being introduced to the production process of alternative fuels, the delegation visited TITAN's cement plant Efkarpia, located in Thessaloniki. This plant has been using alternative fuels for obtaining energy in the production process for a long time and in that manner, it is currently replacing approximately 35% of fossil fuels. Owing to the use of alternative fuels, the cement plant has significantly lower emissions of CO2 compared to the results when using fossil fuels. The participants had the opportunity to visit the control room as well, where the monitoring of emissions and all other parameters important both for the product quality and adherence to the standards of environmental protection is being performed.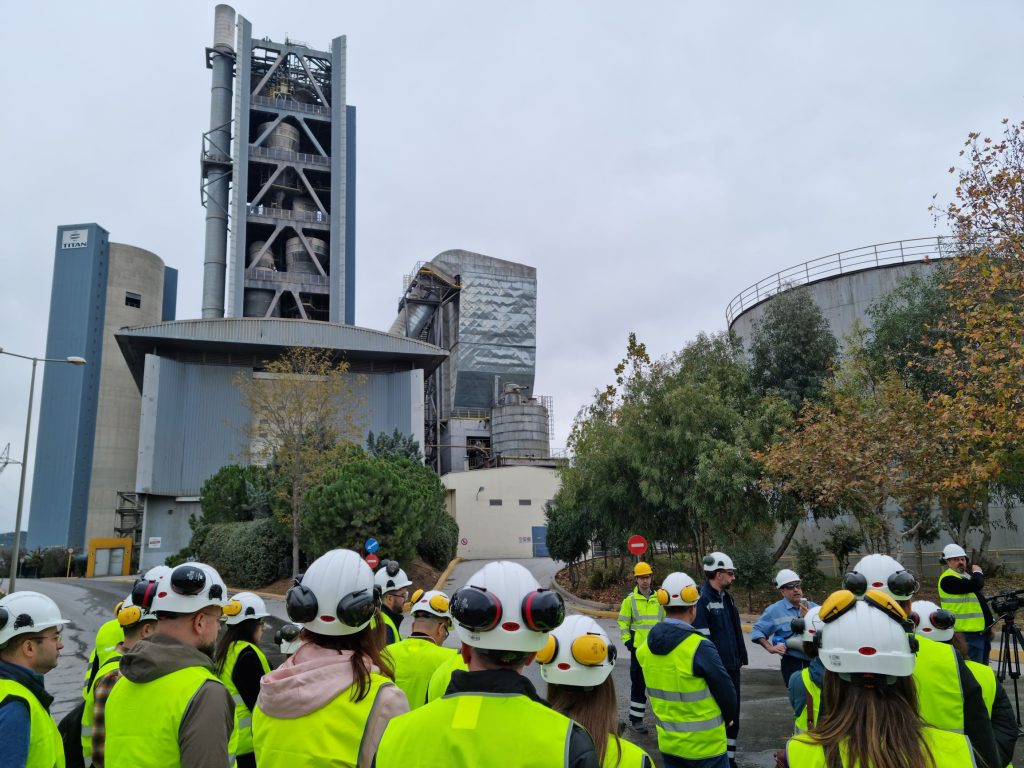 This was an example of the cement industry developing a series of technological solutions that use waste materials to produce the required energy, which cannot be recycled or reused, and which, at the same time, ensure the quality of the final product – the cement. Using this modern technology reduces environmental impact, as well as the amount of waste that is disposed of safely, instead of being permanently disposed of in landfills.
The participants of this useful trip to Greece had the opportunity to be informed in detail about all aspects of using alternative fuels in the cement production process, in terms of environmental protection, improvement of the production process, as well as the reduction of the use of non-renewable natural energy resources.