We have been members and dancers of Folk Dance Ensemble "Maksim Marković" from Kosjerić for many years. We have visited many cities in Serbia, but for the first time we set off for such a tour, a nine-day journey to Turkey, a country spreading over both Europe and Asia. We took part in the "Turkish Paradise" folk dance festival, which was held in two beautiful cities: Istanbul and Side.
We brought immemorable moments from Istanbul where we visited famous Hagia Sophia, the Blue Mosque, the Grand Bazaar. We will never forget the lights of the magical Constantinople during the evening Bosphorus cruise. In Kumburgaz we swam in the Sea of Marmara; in the city of Antalya, we visited well known Duden waterfalls, which slope directly into the Mediterranean. We enjoyed in the beaches of this Turkish paradise sea, as well.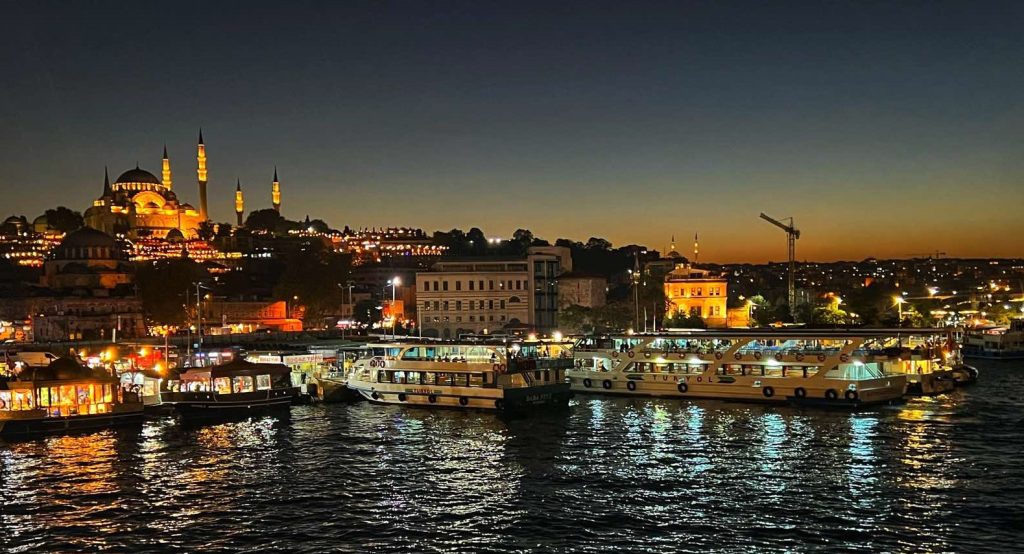 Our group stayed in the small town of Side in Antalya region. This fairy-tale-like place has cute one-storey houses with wooden balconies, and its winding streets resemble of a labyrinth. Almost the entire town is covered with transparent panels, through which one can see archaeological remains from the past. Before each performance, we paraded along the central street where we saw the ancient Temple of Apollo and Artemis, the city gate of the Roman emperor Vespasian, the aqueducts, and the open-air museum. It was a special pleasure to parade through this rich history, in a city full of locals and tourists from all over the world. Dressed in our traditional costumes we proudly carried the Serbian tricolour flag.
Along with "Maksim", folklorists from Bulgaria, Romania, Ukraine, and Azerbaijan enriched the programme. We met and made friends with lots of children from Republika Srpska and Belgrade. We all had a great time and promised to meet again at some future folklore event.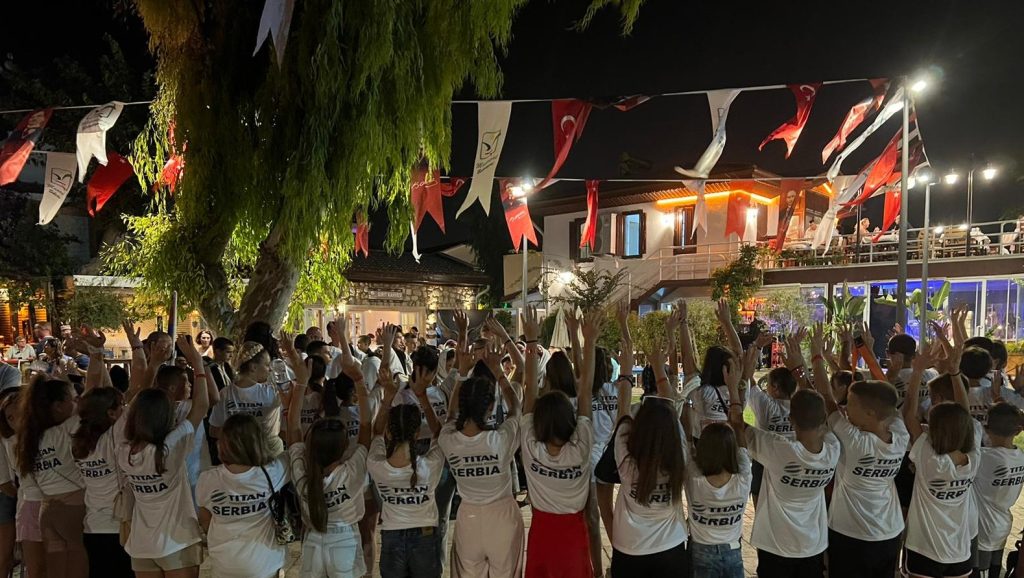 Thanks to TITAN Cementara Kosjerić and our parents, 75 participants in this tour brought back wonderful impressions and the best memories from the first big trip in "opanak" (Serbian traditional shoes) on our feet.
Impressions from the tour shared by the members of the Second Children's Ensemble ‒ FDE "Maksim Marković".