Sixteen members of the Mountaineering and Environmental Association "Subjel" had the opportunity to participate in a unique mountaineering action, organized in north-eastern Italy and Slovenia, from 1 to 7 August this year.
The first Italian destination was the village Mezzana, in the region of Trentino – South Tyrol, which can be reached via a section of the famous, attractive highway "Grande Strada della Dolomiti", surrounded by areas of interconnected Alpine and Mediterranean nature. A trip to the famous tourist centre was organized the following day: Madonna di Campiglio, an elite ski resort and a favourite destination for hiking and winter sports, in a magnificent mountain landscape.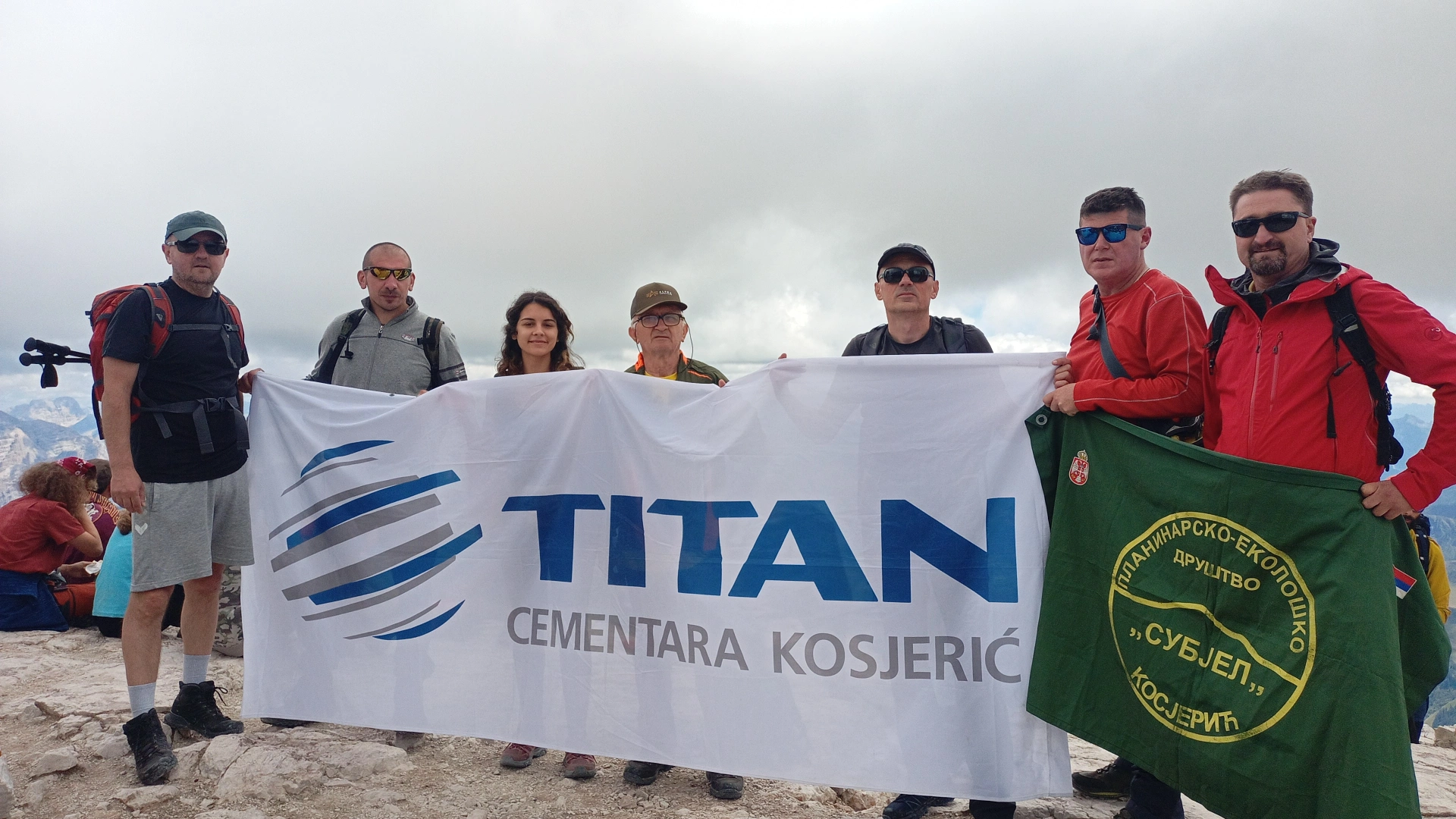 The goal of the trip was to climb the mountain Piz Boe, whose peak, at the altitude of 3,152 m, is located in "the heart of the Dolomites". In order to welcome this alpine challenge, the mountaineers started from Bolzano, enjoying the view of the mighty granite peaks. In the Fassa Valley, they were greeted with a beautiful valley, decorated with forest slopes and grandiose rock formations. The road continued to the impressive Passo Pordoi pass, at the altitude of 2,000 m, from where the hike to the pyramid peak, framed by the imposing mountain range of the Dolomites, which were declared to be a natural world heritage by UNESCO, was started and successfully completed.
In continuing the trip, the mountaineers from Kosjerić were guests of the fraternal Mountaineering Association "Loče", from Slovenia. They continued the tradition of socializing through joint hiking actions which had been going on for 15 years. The cooperation between the Mountaineering and Environmental Association "Subjel" and TITAN Cementara Kosjerić, which supports all the activities of mountaineers in the local community, lasts even longer. This time as well, owing to Cementara, it was possible to spread the flag of Kosjerić in one of the most beautiful European mountain destinations, where nature, as the greatest treasure, is connected with the needs of the modern sustainable society.