Business Leaders Forum Serbia gathers the representatives of our most progressive companies, state institutions, nonprofit organizations and other stakeholders. Their mission is to promote a constructive dialogue and corporate social responsibility. Established in 2008 as the coalition of socially responsible companies in Serbia, this association supports and promotes the concept of business sector cooperation and other stakeholders in the process of creating a stable community.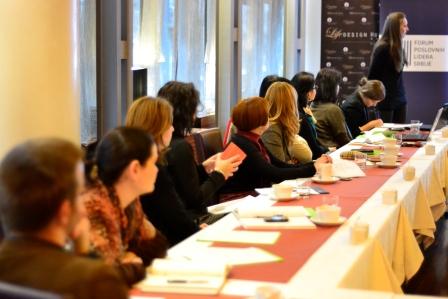 Guided by this principle, the members of the Forum implement and develop practices of corporate and responsible behavior in the field of social, economic and environmental issues. Business Leaders Forum is a national partner of the European Network for CSR, a leading organization for corporate social responsibility with its policy based on strongly connecting all social factors, i.e. creating ideal community values.
Titan Cementara Kosjeric was recently admitted to Business Leaders Forum Serbia. Admittance to this prestigious leader group was merited due to endeavors Cementara invests in the field of corporate social responsibility and sustainable development, particularly in the field of safety and health at work as well as tangible relations with local community. The membership was legalized on November 23, 2012 in the meeting of the organization, having Ljiljana Spasojevic, the Human Resources Manager, present recognizable priorities, policy and strategy of the company in this sphere.
The presentation of our achievements and prospective plans was highly valued by the representatives of other companies, i.e. the members of Business Leaders Forum. Although it is not located in Belgrade, our company promotes all aspects of its business and commits to a broader local community development, obtaining acknowledged quality of a distinguished corporate leader.