In a series of educational programmes for children conducted by TITAN Cementara Kosjerić, our colleagues have successfully realised another cycle of "Safety Workshops" over the last three weeks, which included local elementary school fourth-graders.
With the aim of raising safety awareness among our youngest fellow citizens, we talked to them about safe behaviour at school, during playtime and in traffic, and about fire protection and prevention of the most common injuries at their age. We also covered topics in the field of peer violence and safe internet use, using interesting examples and the interactive involvement of the children, enriching the whole concept of learning about safety culture.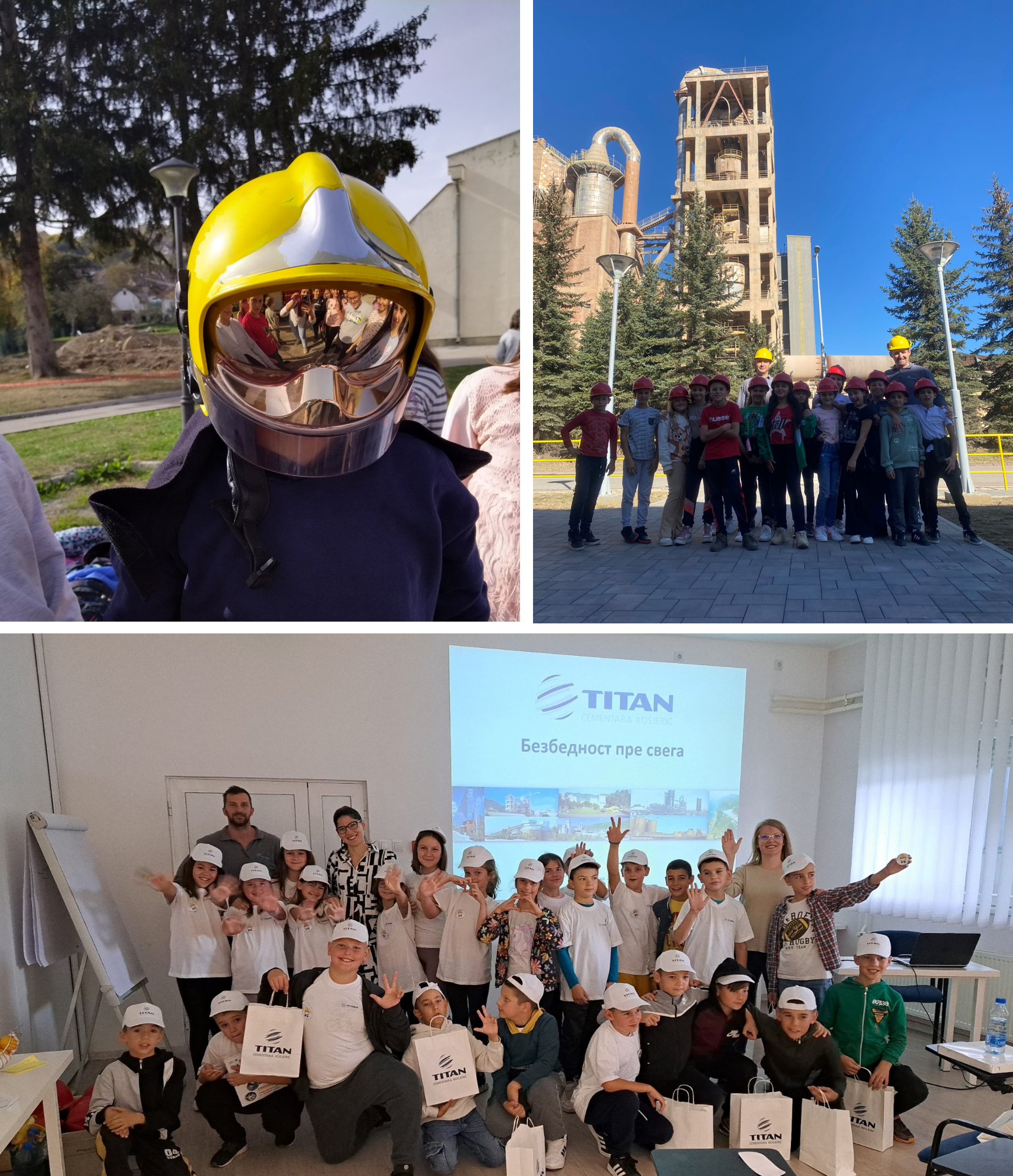 Our project was joined by representatives from the police and firefighting departments in Kosjerić, who contributed with their professional advice for the children to understand the content and the purpose of the workshops. In the final week of this educational programme, we hosted pupils in our plant, and after short tests for checking their acquired knowledge, we presented appropriate prizes to the participants with the best results.
In cooperation with the paediatrician from the Health Centre in Kosjerić, in the final part of the programme, we reminded the children about the importance of healthy nutrition, and we pointed out that self-care and taking care of the peers present the foundation for a proper and responsible upbringing.