This year, traditional sports games for employees in the cement industry were held from June 15–18 in Kosjerić. TITAN Cementara Kosjerić was the host and organizer of this event.
Along with our colleagues, employees from TITAN Cementarnica Usje from Skoplje, and cement plant Moravacem from Popovac participated in the popular Cement Games, as well as representatives of cement plant Lafarge from Beočin.
The competitive spirit, socializing and positive energy marked the two days of these sports competitions, in which more than 120 competitors took part, in seven team and individual disciplines: archery, chess, darts, futsal, basketball, volleyball and pulling rope. Our company prepared welcome gifts for all participants, and it presented awards and gratitude letters to the best players and teams.
The colleagues from TITAN Cementara Kosjerić won the first place in darts (women's team), archery (women's and men's teams), women's and men's volleyball, chess and pulling rope, as well as recognition for the overall ranking at this year's Cement Games.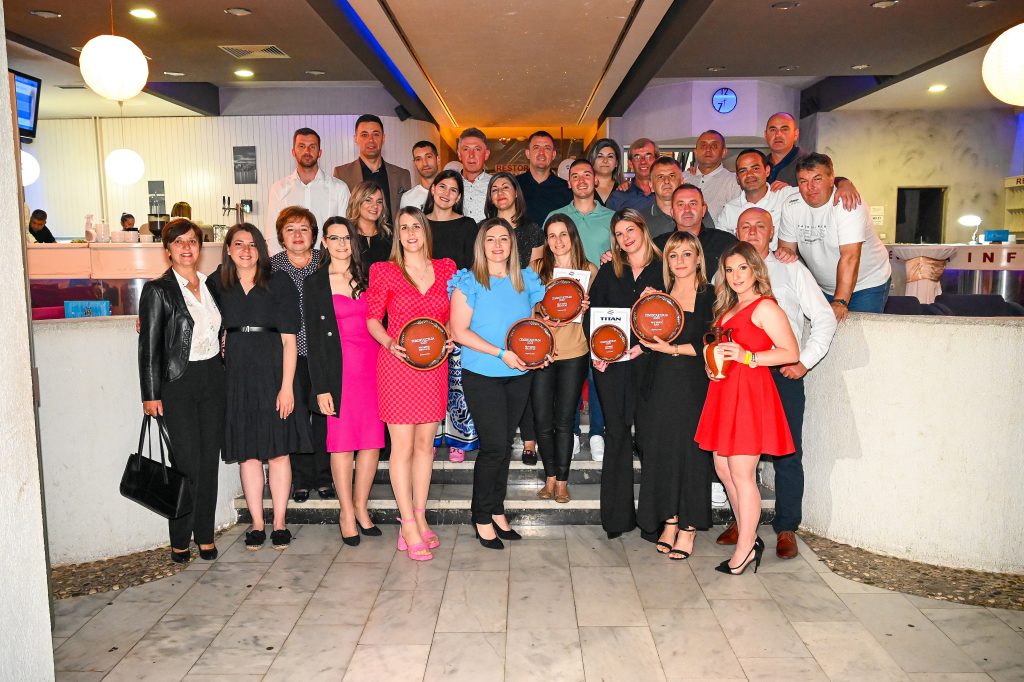 After the break during the pandemic, the renewed sports meetings in the cement plants in the region made it possible to renew old and establish new friendships, with socializing and entertainment at the final festive celebration.