TITAN Group publishes its 2019 Integrated Annual Report, which outlines the Group's financial, environmental and social performance.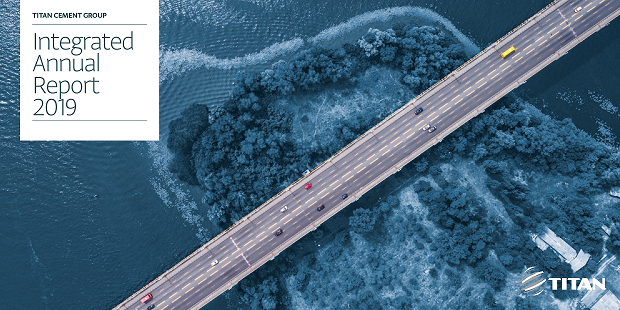 In 2019, TITAN reaffirmed its commitment to sustainable business growth, combining entrepreneurship and operational excellence with respect for people, society and the environment. The Group delivered another year of solid financial performance, while making good progress on its 2020 environmental and social targets, in alignment with the issues material to its stakeholders and the UN Sustainable Development Goals. TITAN Group demonstrated strength through 2019, sustaining a growth performance despite challenges in the Eastern Mediterranean market.
Responding to the challenge of climate change and the opportunities of the digital revolution, the Group continued investing in research, development and innovation, with primary focus on areas related to the long-term sustainability of the business, and in particular climate change mitigation; application of the circular economy model; and digital transformation.At the time of writing of this report, the coronavirus outlook had created significant changes to our lives and the macroeconomic outlook. TITAN Group has mobilized, taking measures to protect its people, contribute to the efforts to reduce the health impact on society and to maintain operations continuity.  An assessment of the impact of Covid-19 is included in the Management report on p. 122 of the 2019 Integrated Annual Report.
 You can read and download the full 2019 Integrated TITAN Group Annual Report here.