Children's Folklore Festival "Mali opanak" ("opanak" is traditional Serbian shoe) aims to present folk art performed by children aged 7 to 15, nurturing the national heritage, both in Serbia and abroad. Main goal of the festival is promotion of national tradition, where the key presenters are children coming from all regions where the Serbs have been inhabited, through cultural exchange and sharing knowledge with peers.
Folk Dance Ensemble "Maksim Marković" from Kosjerić is the host of the festival, which brought to the stage about 160 Maksim's kids, divided in four ensembles. Beside them, knowledge and skills has also shown guest folk artists coming from Valjevo, Guča, Čačak and Užice. The program was "sprinkled" in national costumes, music, dances, and songs from all parts of Serbia.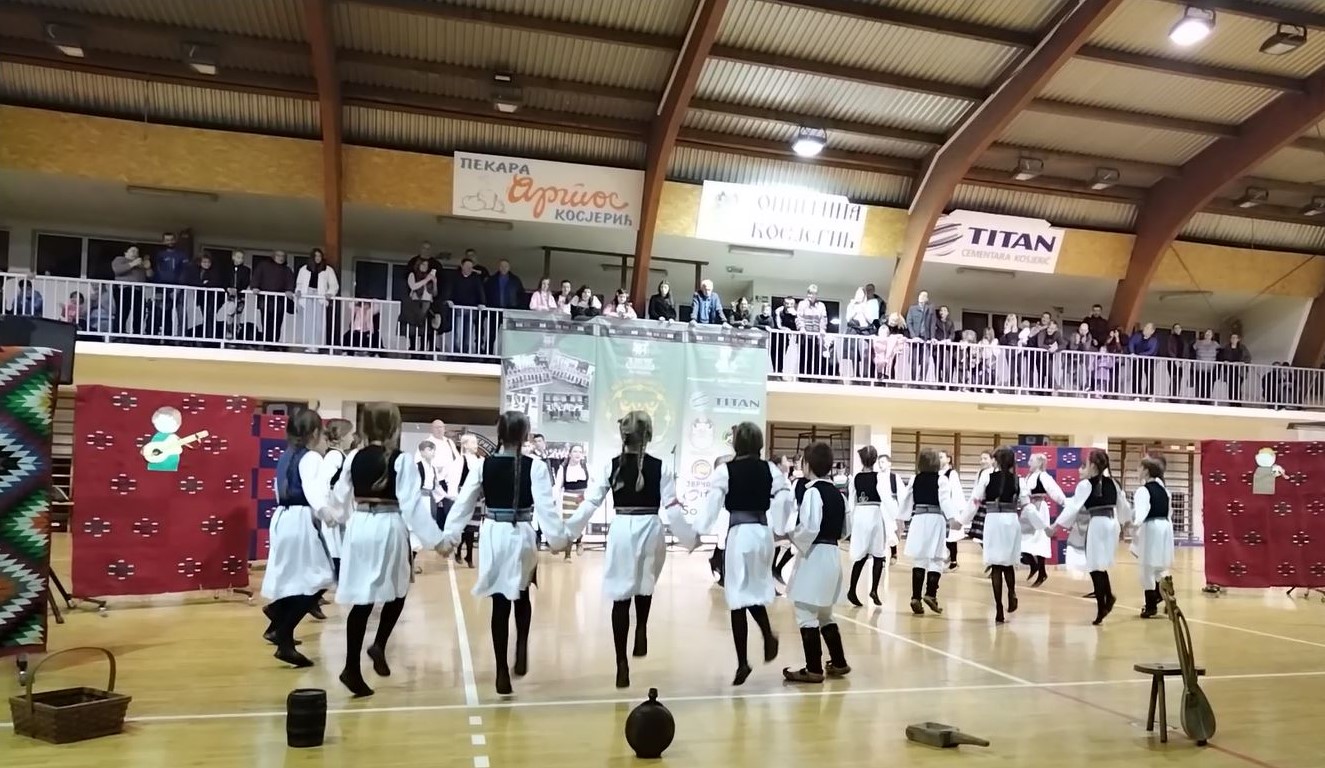 It is important to emphasize the participation of children in organization of the festival. Apart from dancing, singing and playing instruments, members of dance ensemble from Kosjerić decorated the stage, hosted the show and welcomed the guests, contributing to the successful realization of the festival. It is one of the top goals of this project, to include children in all activities and encourage volunteerism, and to teach them of responsibility and cooperation in realization of a certain ideas and tasks.
Among the sponsors of the festival this year for the sixth time was TITAN Cementara Kosjerić, as a significant initiator and participant in the cultural development of the local community.