We support healthy habits!  
Join us for the TITAN Cycling Tour from Kosjerić to Seča Reka, on Saturday, 9 September. We will be gathering at 10 AM at Poligon in Kosjerić. Please sign up for participation by contacting our colleagues, Katarina (064 49 36 002), or Nemanja (062 263 249)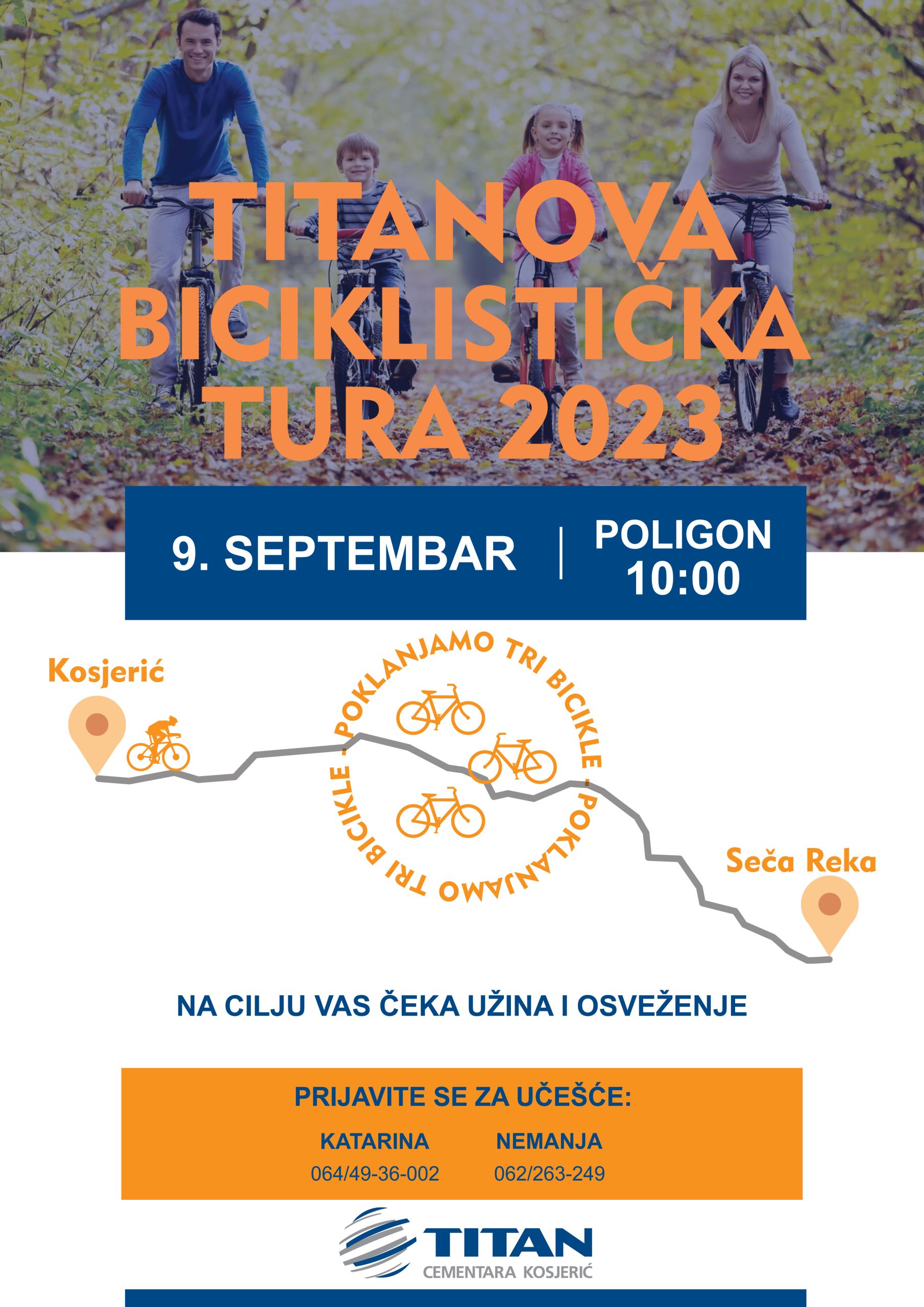 LET'S BUILD CONNECTIONS!